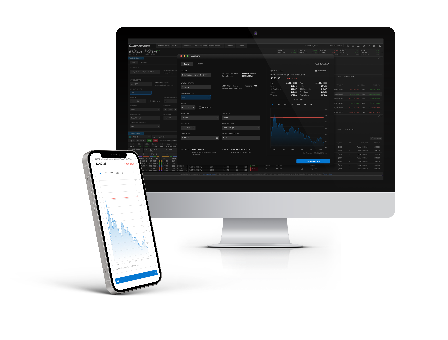 Quotestream Web
Modern web application designed for active investors. Designed for market participants which demand a modern platform to monitor multiple asset classes, advanced market research and portfolio management tools. In addition, track market events affecting global financial markets and individual securities.
This website is not available on mobile. Please try again on a desktop or tablet to get full access.
OVERVIEW
FEATURES & CAPABILITIES
ENGAGEMENT
Quotestream Web
QuoteMedia's flagship real-time streaming quotes, research and news platform. Designed for the do it yourself active investor and trader. Quotestream offers low latency market data, advanced charting, comprehensive technical analysis, news, portfolio management and alerts. With no software to install, and no servers to maintain, Quotestream is the ideal solution to manage your investments and identify trade opportunities.
Business Lines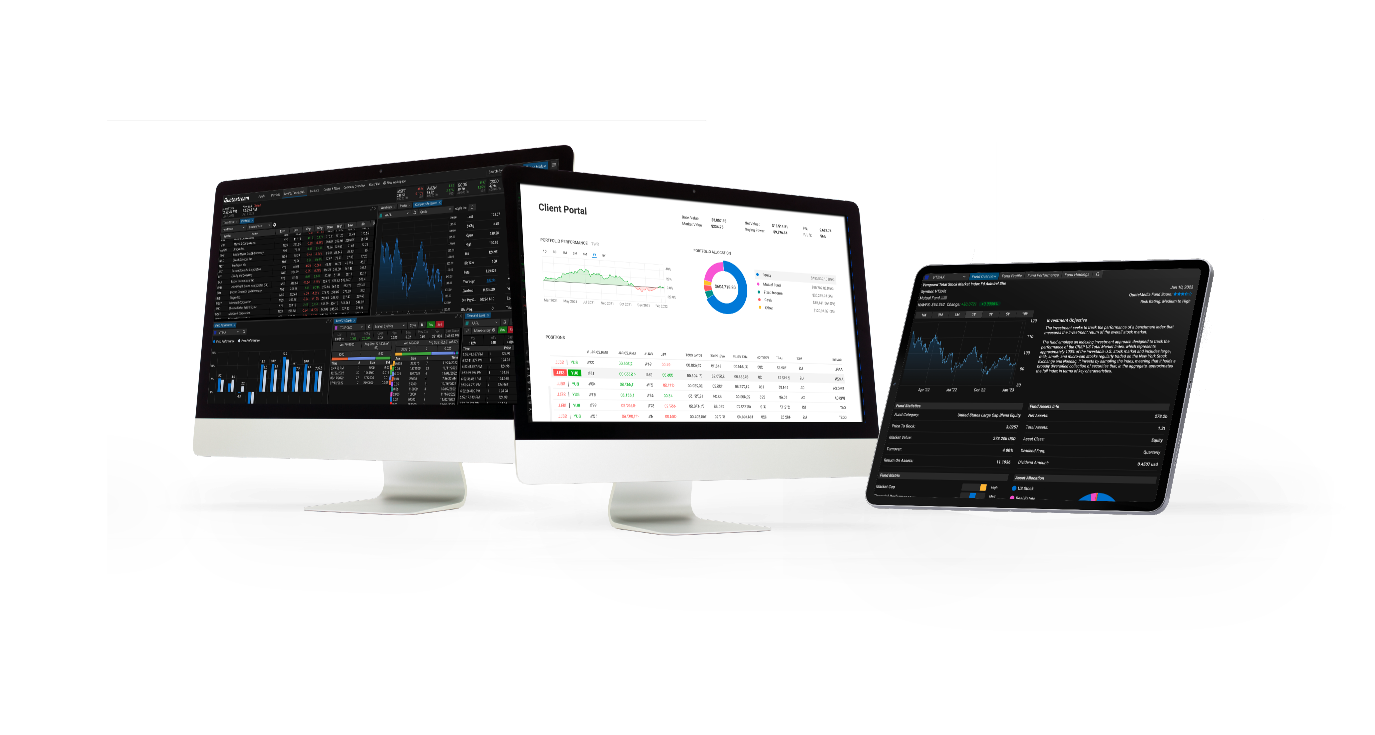 Core Analysis
1. COMPANY PROFILE
Comprehensive and up-to-date business description and contact information on public companies.
2. FINANCIALS
Includes balance sheet, income statement, cash flow statement and key financial ratios. Current and historical quarterly and annual data are included.
3. KEY RATIOS
Our Key Ratios and Statistics tool provides intuitive and attractive displays of financial performance for companies, including their debt and collection issues, stock price, profitability, and more.
4. CORPORATE ACTIONS
Track corporate actions and events for individual companies, including dividends, mergers & acquisitions, splits, and more.
5. EVENTS CALENDARS
Monitor and track upcoming IPOs, corporate actions, earnings announcements and more.
6. CORPORATE FILINGS
Search, view and download current and historical financial disclosures via SEC and SEDAR filings.
Charts
1. BASIC CHARTS
Lightweight snapshot of intraday price movement or historical time series.
2. INTERACTIVE CHARTS
Overlay corporate events, build comparison charts, slide and zoom on time series.
3. TECHNICAL CHARTS
Fully loaded streaming charts. Tools that active traders demand. Hundreds of indicators and drawing tools for the most advanced market participant.
News
MONITOR TOP NEWS
Access market moving real-time news, as well as historical news, market commentary, leading online publications and press releases through Quotestream. View news on a per-symbol basis or by your selected lists of symbols, including any of your watchlists and portfolios. Filter by sector, topic, exchange, or news sources. News feeds covering all asset classes and sources supporting English, French, and German language news.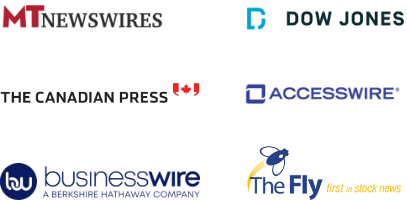 Options
1. MARKETS
Access data on U.S. and Canadian equities options, as well as futures and index options markets.
2. CHAINS
View real-time weekly, monthly and quarterly options Price, Greeks (Delta, Gama, Theta, Vega, Rho) and Volatility (IV, HV) in organized quoteboards.
3. MOST ACTIVES
Get a snapshot view of most active options. Filter by volume and open interest.
4. PROFIT / LOSS RISK GRAPHS
Measure an options strategy trade range of profit or loss possibilities.
Portfolios & Watchlists
Quotestream Web offers users several portfolio and watchlist tools with a range of functionality from basic portfolio P/L tracking to advanced analytical features. Our portfolio and watchlist tools build value for investors by making complex evaluations easy to interpret.
MULTIPLE ASSET TYPES, MULTIPLE CURRENCIES
Quotestream Web supports transactional portfolios with a variety of asset types including equities, ETFs, mutual funds, bonds, and more. Holdings can be valued in multiple currencies (e.g. MSFT in USD and BB in CAD) and the entire portfolio valued in a single currency.
PORTFOLIO ANALYTICS
Analytic insights on Performance, Transactions, Fundamentals, Estimates, Research, Charts and more.
PERSONALIZATION
Quotestream Web offers extensive customization capabilities to the individual. From drag-and-drop workspace layouts to easily configurable portfolios, watchlists, news, corporate actions, charts, quote details, screeners, alerts, research and much more. Comprehensive personal preference settings allow users to tailor their own experience.
Alerts & Notifications
Quotestream includes a comprehensive array of advanced alerts users can set to notify of real-time market moving events that could affect their portfolios.
Users can receive alerts to their desktop, tablet or mobile phone, informing them of a wide variety of market activities including:
52 Week High/Low
Volume Alert
Price Quote Alert
Price Change Alert
News Alerts
Filings Alerts
End of Day Summary
Market Screeners
User defined filters provide for efficient screening of potential trade and investment opportunities.
QuoteMedia supports a number of data fields across multiple asset classes, to meet the needs of even the most advanced investor.
Exchange, Sector, Asset Type
Price % or $ Change, 52 Week Range, Performance
Technical Indicators
Financials
Corporate Actions
Fundamentals
Ownership
And more..
Equities Tearsheets
Search for an Equity listed on the exchange of your choice. Choose from several parameters to include or omit equity research and generate a tearsheet in HTML or PDF format.
DATA PARAMETERS INCLUDE:
Chart Time Frame
Company Profile
Stock Performance
Recent News
Corporate Events
Share Info
Key Ratios
Financial Summary
Analyst Insights
Fund Research
QuoteMedia Fund Research (QMFR) provides a comprehensive database offering detailed insight into U.S. and Canadian Mutual Funds, Exchange Traded Funds and other fund investment products.
The QMFR database supports over 100,000 share classes including access to Fund Returns, Daily Net Asset Values (NAVs), Allocation and Holdings, Risk Statistics, Benchmarks, Investment Objectives, Distributions, Documents (fund filings & prospectus), Fund Events (mergers, liquidations, name changes, cross-reference changes and classification changes), Historical Data and more.
TYPES OF FUNDS COVERED:
Equity Funds
Fixed Income Funds
Asset Allocation Funds
Index Funds
Target Date Funds
Money Market Funds
Commodity Funds
Environmental, Social and Governance (ESG) Funds
Unit Investment Funds
Exchange Traded Funds (ETF)
Hybrid Funds
And more
Fund Research
Our quantitative approach methodology evaluates all funds in our entire database and applies a QMFR Fund Category and Fund Score. Funds are placed into Fund Categories based on their fund objectives, investment style and holdings. A Fund Score is given on Funds based on the following rating parameters: Performance, NAV Return, Sortino, Sharpe Ratio, Treynor, Alpha, Beta and Expense Ratio.
Fund Tearsheets
User driven US and Canadian Fund Fact Sheets. Search for your fund of choice and generate an HTML or PDF tearsheet instantly.
DATA PARAMETERS INCLUDE:
Fund Overview
Fund Profile
Fund Performance
Fund Holdings
Why Choose Us
View quotes, charts, research & news confidently with QuoteMedia's multi-asset and portfolio management solutions. Access your portfolios across multiple devices in office or on the go.
PORTFOLIO MANAGEMENT
Track and manage your investments. Set alerts and access detailed data on your portfolio of investments. Monitor global financial markets and multiple asset classes from one powerful platform.
RESEARCH & NEWS
Comprehensive market and individual security analysis tools. Detailed equity research to track the latest filings, news and corporate events. Rich fund data and research to find funds that meet required investment criteria.
HTML5 WEB PLATFORM
Full HTML5 web based active market participant platform. Access your investments and research from any modern browser on any computer.
Endorsements
Partnering with QuoteMedia enabled TMX to provide our diverse set of capital markets information directly to the end user, which completes the final mile in the market data delivery chain. Our decision to select QuoteMedia was based on their ability to provide a broad range and depth of information in a fully hosted managed solution. QuoteMedia worked hard alongside our web and data quality experts to meet our objectives and the exchange-level standards we set for this project, which involved a high degree of custom development work.
ERIC SINCLAIR
TMX Datalinx President

By incorporating QuoteMedia's portfolio management solutions into our existing offerings, we are able to create a more robust and dynamic offering while expanding the depth of market data content made available to our clients and their customers. With QuoteMedia's superior technologies in place, our clients are better able to provide the timely, in-depth market information their customers require.
BROADRIDGE FINANCIAL SOLUTIONS

BMO InvestorLine is focused on delivering forward thinking tools and features to empower investors to make more informed decisions. We have active and high-frequency traders seeking advanced trading platform capabilities and QuoteMedia has the technology and platform ideally suited to meet these needs. We are very happy to be partnering with QuoteMedia to bring these capabilities to our investors.
DAVID MCGANN
Product Strategy Director for BMO InvestorLine

Contact QuoteMedia
QuoteMedia has been providing market data, financial technology and research solutions since 1999. It would be our pleasure to review your current market data implementation and help your team tailor the best solution to future proof your business.
Please contact QuoteMedia to access one of our knowledgeable account representatives to help solve your market data and financial technology requirements.